Creating or Editing an Account
Creating
To create a new account, hover the mouse pointer over the plus sign

 in left toolbar and select Account or right-click any sales case and select New Account from the shortcut menu. The account Edit Form will appear.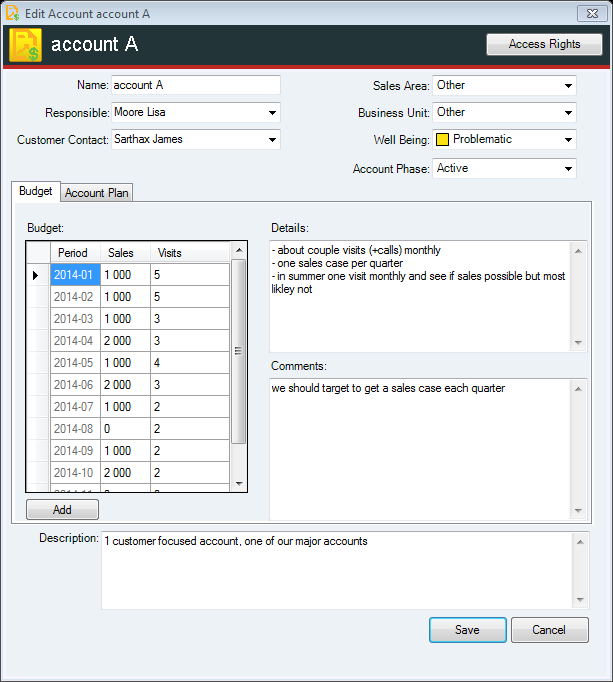 Editing
To edit an existing account, right-click it and select Edit from the shortcut menu.
If an account is open, you can double-click in its main pane to open its edit form.