Editing a Document Object
To edit an existing document object All information in Vine is stored in the server database as named objects of different types. Examples: a company, a person, an event, a sales case., right-click the document object and choose Edit from the shortcut menu or double-click in the left pane of the open object. The document Edit Form will appear.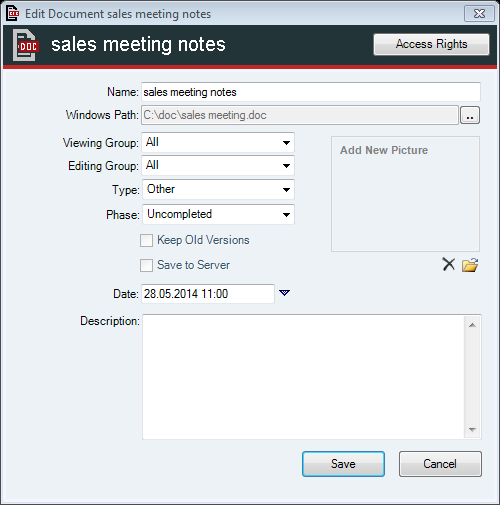 Note: The standard Document edit form includes disabled options which are used in a separately licensed component  – Vine Document Manager.