My Call List
Use The My Call List tool to manage your phone calls and related events.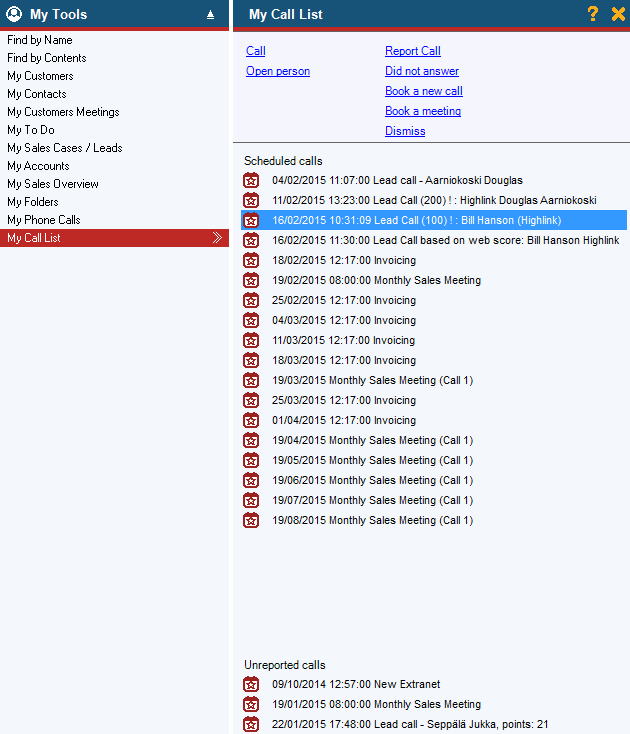 The tool lists In lists objects are represented by small icons and object names. Icons help you to recognize object types. Press a keyboard character (a letter or a digit) to jump to the list item that starts from this character. The first matching item will be chosen, counting from the top of the list. Sales Call and Lead Call events you are responsible for which have at least one attendee and Reported clear. The difference between the panels is that:
Scheduled calls panel lists events which have Show In To-Do selected.

Unreported calls panel lists events which have Show In To-Do cleared.
To apply a command you need first to select an event and then click the command. The commands work as follows:
Call. Makes a phone call to the event's attendee.

Open Person. Opens the event's attendee.

Report Call. Opens the event's edit form and selects Reported.

Did not answer. Adds information about the number of not answered calls at the end of the event's name:

Book a new call. Opens the event for editing so that you can edit the event and its time.

Book a meeting. Open a new event edit form so that you can create a new meeting event.

Dismiss. Deletes the event.