Types of Calendar Views
The calendar has three distinct views: Day, Month and Timeline.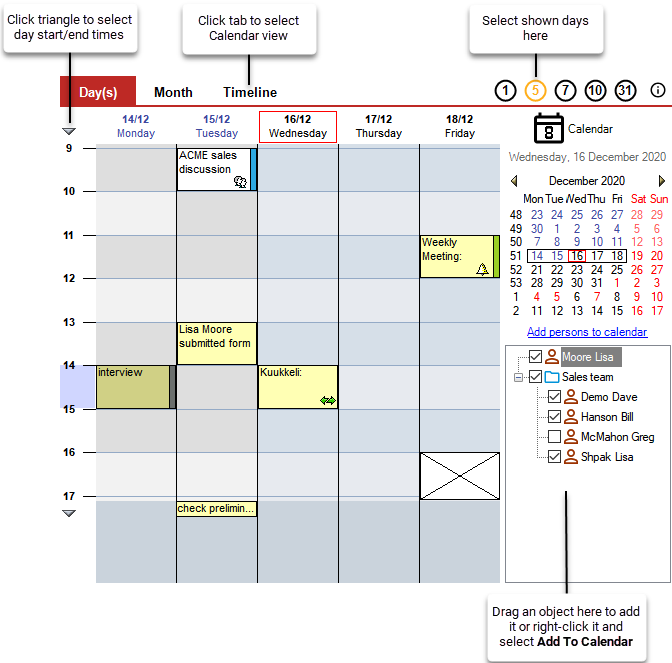 The Day View displays days as columns broken up into hour rows. The day view is the most popular view in the Vine calendar. One, five, seven, or ten days at a time can be displayed. The one day view appears when the user clicks the day's header.
The Month View displays days of the month as cells. With an individual cell for each day selected on the small calendar.
In the Timeline View, days of the month and hours of the day are displayed in a linear fashion. This view is particularly useful, for example, when booking resources.