Creating or Editing a Person
Creating
To create a new person, hover the mouse pointer over the plus sign

 in left toolbar and select Person or right-click any person and select New from the shortcut menu. The person Edit Form will appear.
Fill in the person's fields and click Next to move to the Profiles page where you can select which Profile folders A folder in Vine is a named group of objects. you want the person to be a member of: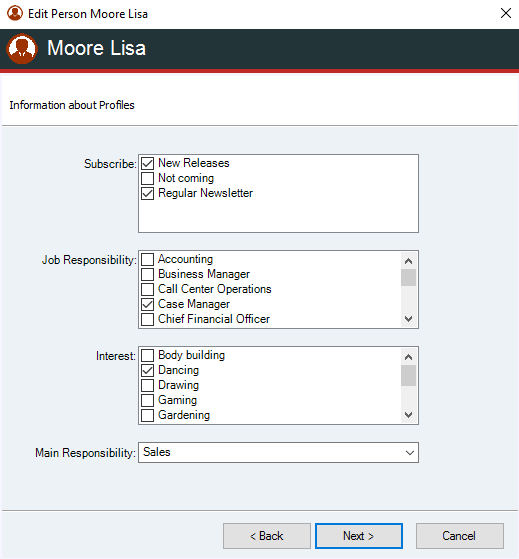 Click Save or Next if more pages are available.
For example, if the person is also a user of Vine then there will be a third page were sales and visit goals can be set for each month: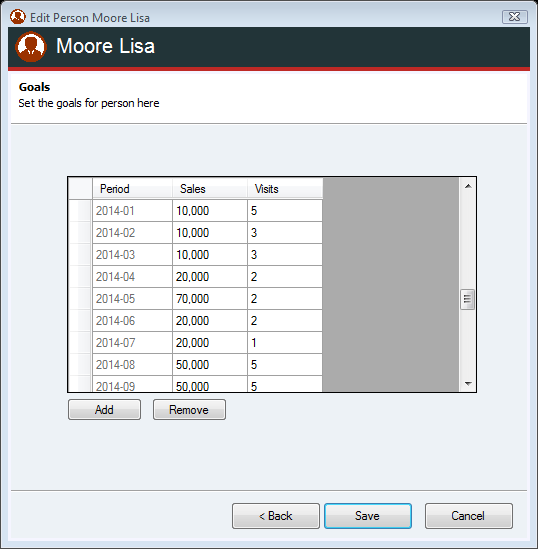 Please note that more custom pages can be available in the person edit wizard.
For information about the fields, see the Person Fields section.
Editing
To edit an existing person, right-click it and select Edit from the shortcut menu.
If the person is open, you can double-click in its Person pane to open the person's edit form.