Creating or Editing an Event
Creating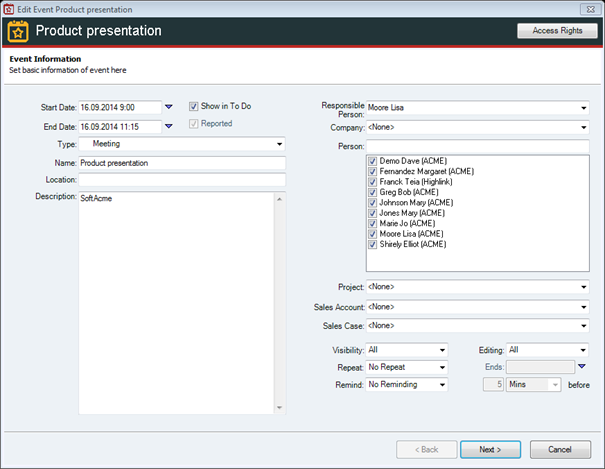 Fill in the event's fields and click Save. For information about the fields, see the Event Fields section.
Editing
To edit an existing event, right-click it and select Edit from the shortcut menu.
If the event is open, you can double-click in its Event pane to open the event's edit form.